The Professional Way To Find Your Fit
Whatever your industry sector or job vacancy, and whether a role is full, part-time or flexible – we are here to make sure you can access the very best, qualified, experienced candidates. Efficiently, cost-effectively and in a consultative and considered way that lets us get right to the heart of your staffing needs.
The Best Person for the Job
You can be sure you will gain quality employees with the skills, expertise, experience and personality that's right for your business. We use regular newspaper advertising, recognised web sites such as www.irishjobs.ie and www.recruitireland.ie, and other specialist job sites.
Ease and Peace of Mind
We own the full recruitment process for you, leaving you free to get on with business.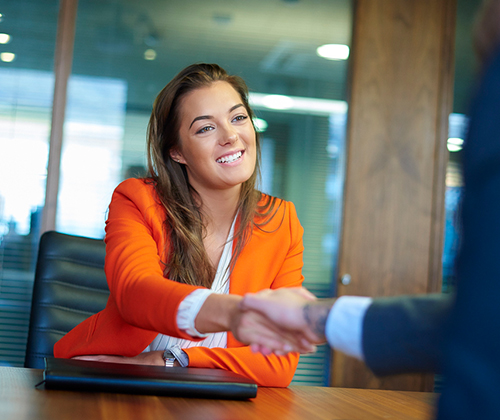 A Single Point of Contact
To ensure continuity, you enjoy the personal attention of one dedicated consultant working on your account throughout.
Here for You
You and your unique challenges are the centre of all that we do.         
Knowledge Diversity
As a long-established company, we have knowledge, expertise and experience across a wide range of industries, sectors and job. We understand the role of a Process Engineer as much as we do a Call Centre operative.  
Quality Not Quantity
We will never send you candidates that have not been screened, vetted and thoroughly interviewed for their suitability. We make sure each job seeker is thoroughly committed to the opportunity you are offering.
Cost-Savings
You get the benefits of a recruitment specialist without the high costs. We will arrange a fee structure that matches your needs and budget.
Best Guarantees
On each placement, you will enjoy a guarantee period that is among the most competitive in the market.
Meeting Timelines
From sourcing candidates to arranging interviews and contract finalising, we ensure we work according to your timings.
Added Value
We are available to assist you with other important HR services, including the design and development of employee contracts and job specification design.